Bouygues Energies & Services at the Assises Irve Conference


11.02. -12.02.16, Nice, France

On February 10 and 11, the Assises Irve conference on Electric Vehicle charge points attracted about 200 representatives from industry, the European and French public administration and the media. Focus topics of the conference were, amongst others, smart charging and innovation, as well as interoperability and new services.

Participating on behalf of ELSA and acting as premium partner of the Symposium, Bouygues Energies & Services presented ELSA solutions, especially the B4B (Batteries for Buildings) system, to a professional audience and
potential customers during Panel discussions and in keynotes.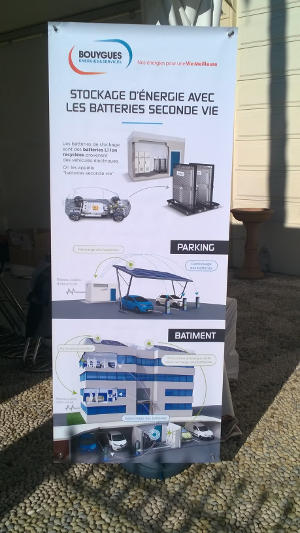 Servan Lacire, Director of Technologies and Innovations at Bouygues Energies & Services, presented the storage system currently under development by Bouygues. Participants were interested in the system and the feedback by the audience regarding the presented solutions was positive.
Learn more by having a look at the
B4B presentation
shown at the conference (French).