ELSA battery energy storage system deployed at test site in Kempten

On 23rd of February 2017, the ELSA battery energy storage system was put into operation at the pilot site "Auf dem Bühl" in Kempten, Germany.
The test site is operated by the ELSA consortium partner Allgäuer Überlandwerk GmbH (AUEW). The site consists of six multi-family houses, three of which have rooftop solar panels (37.1 kWp) providing energy directly to the residents. The installed ELSA battery energy storage system contains six second life Renault Kangoo batteries. Together, the batteries have a total capacity of up to 95 kWh. The main goal of the pilot site in Kempten is to maximise the district's self-supply with PV electricity and to mitigate the difference of PV power and electricity demand fluctuations. Now that the ELSA battery energy storage system has been deployed, the first step will be to test the battery system by using preset profiles and collecting data regarding the battery system's operation.
Once testing has been concluded, the following services will be trialled at the pilot site in Kempten:
Increasing self-consumption
PV power smoothing
Providing primary reserve (simulative)
DSO manages the reactive power compensation (simulative)
Balance group optimisation (simulative)
Participation to the energy trade market (simulative)
The final commissioning of the ELSA battery system in Kempten was accompanied by the local TV channel Allgäu TV. On the 15th of March a short news story on the ELSA project was broadcasted featuring an interview with Christian Ziegler (project manager AUEW) on the ELSA trial in Kempten and one of the residents from the six multi-family houses that are part of it.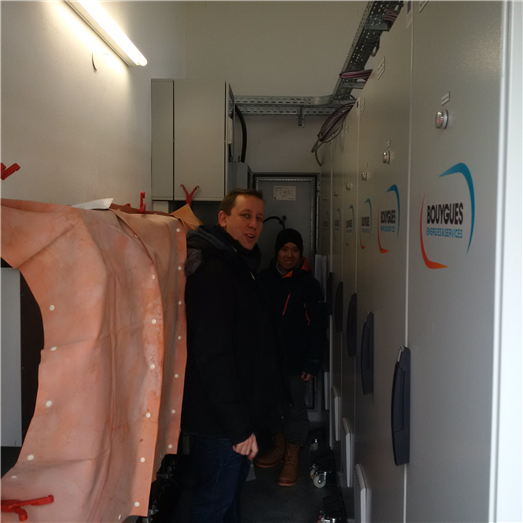 Installation of the ELSA battery energy storage system at the pilot site in Kempten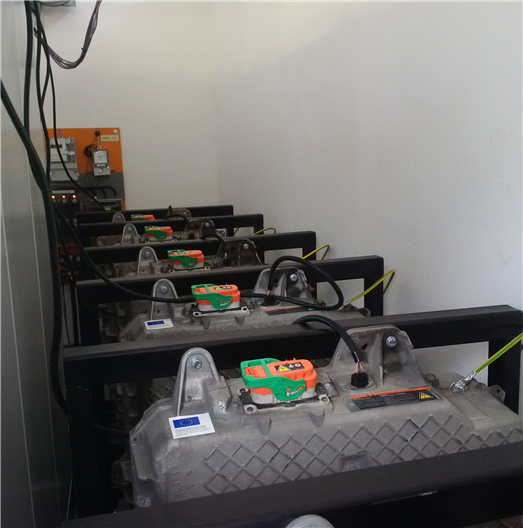 The ELSA battery energy storage system at the pilot site in Kempten
ELSA feature at the allgäu.tv Nachrichten (15.03.2017) at 0:29 (German)